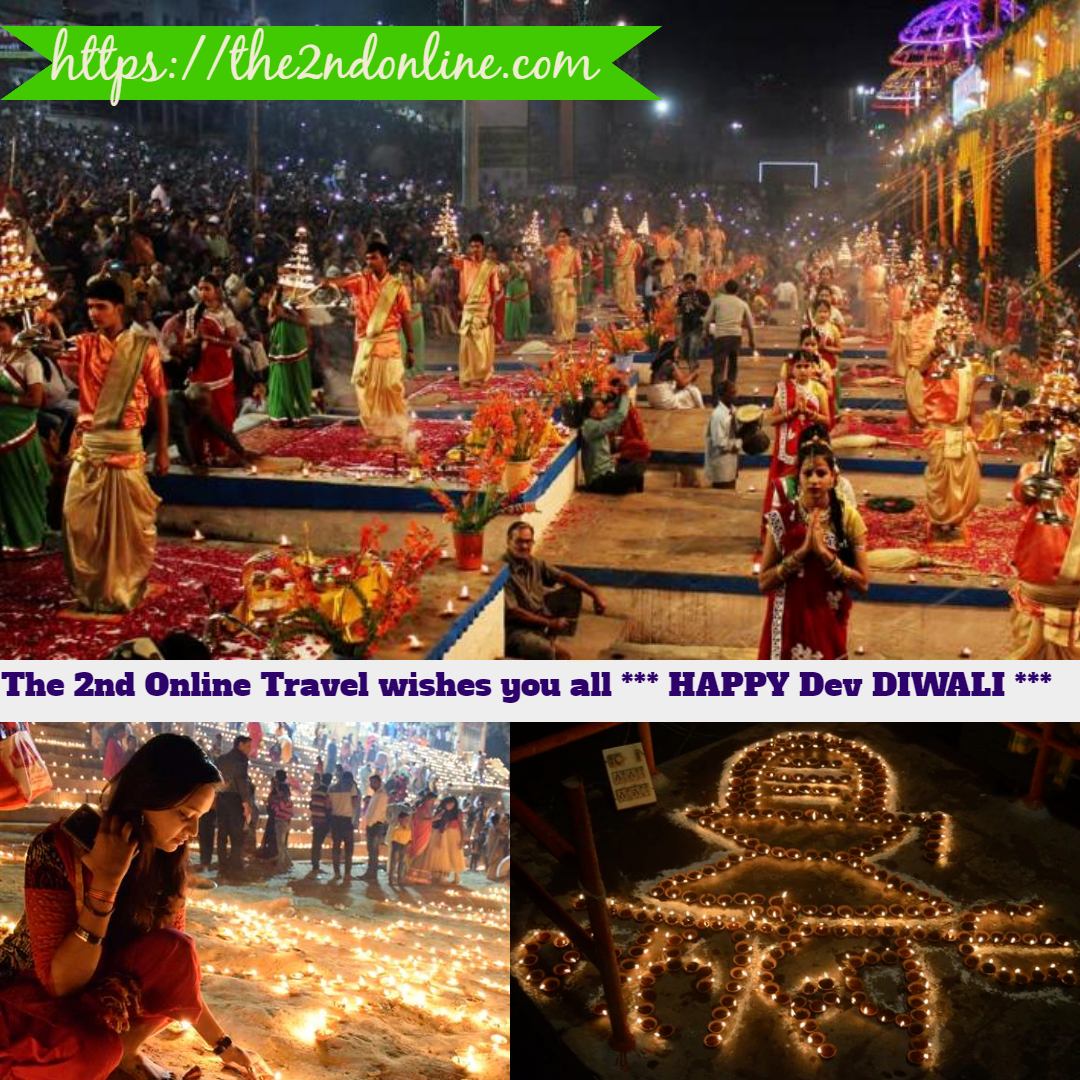 Dev Deepawali is a festival celebrated in the Hindu pilgrimage city of Varanasi. As the name suggests, it means "the festival of light for Gods" or the "Diwali of Gods." It is grandly celebrated in Varanasi and is a much sought-after tourist attraction. The festival is also known as Tripuri Purnima and Tripurari Purnima. The festival has an old and long history. Tripurari is another name for Lord Shiva, and there is a myth that Lord Shiva killed Tripurasura on this day. Shiva has known to have firm command across space.
Dev Deepawali is celebrated on a full moon day in the Hindu month of Kartik, which usually falls in November. It is celebrated on the Kartik Poornima, fifteen days after Diwali Festival.
Dev Deepawali is celebrated with great zeal and enthusiasm in the holy city of Varanasi. It is also a significant tourist attraction, and more tourists visit the town during Dev Deepawali than at any other period in the year. All the lodges, Guest Houses/ Paying Guest Houses, and even the Star hotels remain packed with tourists from all over the universe.
Millions of diyas are lined up & lit along the ghats, sometimes in a beautiful pattern to depict a flower or something else. Eager visitors and tourists also release floating diyas in thousands of numbers, making the river bank glitter bright with light. All the houses and commercial buildings on the bank and throughout the city are brightly lit with earthen lamps [Diyas]. Such an overwhelming view mesmerizes everyone who witnesses it. Several programs are simultaneously held along the river bank where artists display the country's cultural heritage from different states. People learn about the folk dance and music of a distant state. It is a vast and grand celebration of Lights in India's holy capital.
Varanasi, Mystic Land
Banaras is an absolute must-see place for pilgrims. It is mentioned as Sapta-Puris in the Garuda Purana- one of the seven Indian cities where the possibility of death can result in moksha, which has always fascinated the most religious. It attracts spiritualists from all over the world who are here to explore how to connect, study and learn.
Benaras revels in replying to the questions, which are often esoteric. The answers are not superficial. Spiritual Capital is a truly immersive experience. Spiritual Capital gives one a complete experience. The saying is "Humhu Banarasi, Tumhu Banarasi"( I am a Banarasi, and you are Banarasi. The metaphysical sway here in a way that the city can make even outsiders one of their own
---