The Guru can make a big difference in one's life. I can say this because I have experienced that impact in my own life—warm wishes on Guru Purnima.
This blog is dedicated to Dr Avdhoot Shivanandi, the spiritual Guru on Guru Purnima; his Holiness Avdhoot Shivanand Ji embodies unconditional love, divine wisdom and love. He is known as the father of Indian healing. He revived the sacred ancient Indian wisdom and opened up the doors to esoteric knowledge to the commoner. Babaji is an eminent master and social reformer. To fulfill his mission to heal the world, he is selflessly involved in many spiritual and social activities.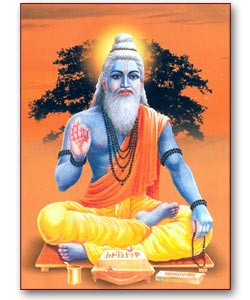 In Hindu culture, a Guru (or teacher) has been considered to be a God. Guru Purnima, or Vyasa Purnima, is the day we celebrate our Gurus and show our gratitude. The Sanskrit term means "the one who liberates us from ignorance". The full moon in the month of Ashada is considered one of the most auspicious days in Hinduism. It also marks the birth of Ved Vyasa, who is known for writing some of the most important Hindu texts ever written, such as the Puranas and Mahabharata.We are celebrating Guru Purnima 2021 today, Saturday, July 24, 2021. This year, Guru Purnima Tithi begins at 10:43 AM on July 23, 2021, and ends at 08:06 AM on July 24, 2021.
History of Guru Purnima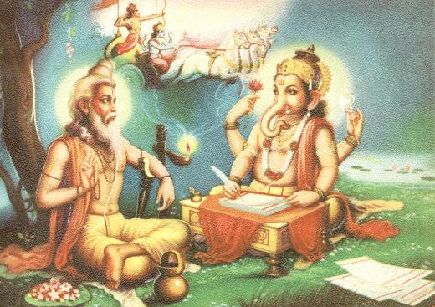 Guru Purnima honours Maharshi Ved Vyasa, who is one of the most revered Gurus in ancient India. Maharshi Veda Vyasa created the four Vedas and composed the epic of Mahabharata. He laid the foundation for many Puranas as well as the vast encyclopedias of Hindu sacred literature. Guru Purnima is a day when Lord Shiva, the Adi Guru (or original guru), taught the seven rishis that were the seers to the Vedas. According to the Yoga Sutras Ishvara, Pranava or Om, is the Adi Guru for Yoga. According to legend, Lord Buddha delivered his first sermon at Sarnath in Varanasi on this day, reflecting the power of sacred time.
Importance of Guru Purnima
Guru Purnima's celebration is to honor our teachers, who remove all the darkness from our lives. Since ancient times, Gurus have held a particular spot in the lives of their followers. All of the holy books of Hinduism speak of the importance of Gurus and the exceptional bond that exists between a Guru and his Shishya (disciple). A Sanskrit phrase called Mata Pitah Guru Daivam explains that the mother holds the first, second father, and the fourth-place God, while Guru is in the third. In Hindu tradition, teachers have been given higher status than Gods.
​How to celebrate Guru Purnima?
Guru Purnima is celebrated by worshipping and expressing gratitude towards the Gods who are similar to our Gurus. In the ashrams and monasteries, disciples offer prayer in honor of their Gurus. On this day, one should devote oneself to following the guru's principles, teachings, and practice. As Guru Purnima is associated with Vishnu puja, one should spend this day reciting 'Vishnu Sahatranam, also known as the thousand names Lord Vishnu. This auspicious day is an excellent opportunity to be in harmony with yourself and to channel your energies.
Fasting, feasting, and food culture
Many people fast throughout the day and refrain from eating salt, rice, or heavy foods like non-vegetarian meals or cereals. It is only permissible to eat yogurt and fruits. After performing puja in the evening, they break their fast. Prasada and Charnamrita containing fresh fruits and sweetened curd are distributed by the temples. Guru Purnima is also when most households eat a strictly vegetarian diet, including delicacies such as Poori, Choley, Halwa, sweets like Burfi, Laddoo, Gulab Jamun, etc.
Conclusion:
This blog provides adequate information on the Guru Purnima celebration. We hope our readers will love this post. Please do not forget to like, comment and share.
Ramesh Verma, CMD – The Second Online Travel, Varanasi
@travel2421
Error: Contact form not found.